Atex contributes towards realizing an improvement in industry and comfortable living environment by providing "popular products loved by all" following our company's phirosophy of "creating wellbeing and attractiveness".
"Creating wellbeing and atractivness" means improving ourselves, the value of life and happiness for all while providing "exitement", ''pease of mind" and "comfort" to our customers through our products.
Policy
on quality
We are providing reliable products
for our customers with severe quality control processes.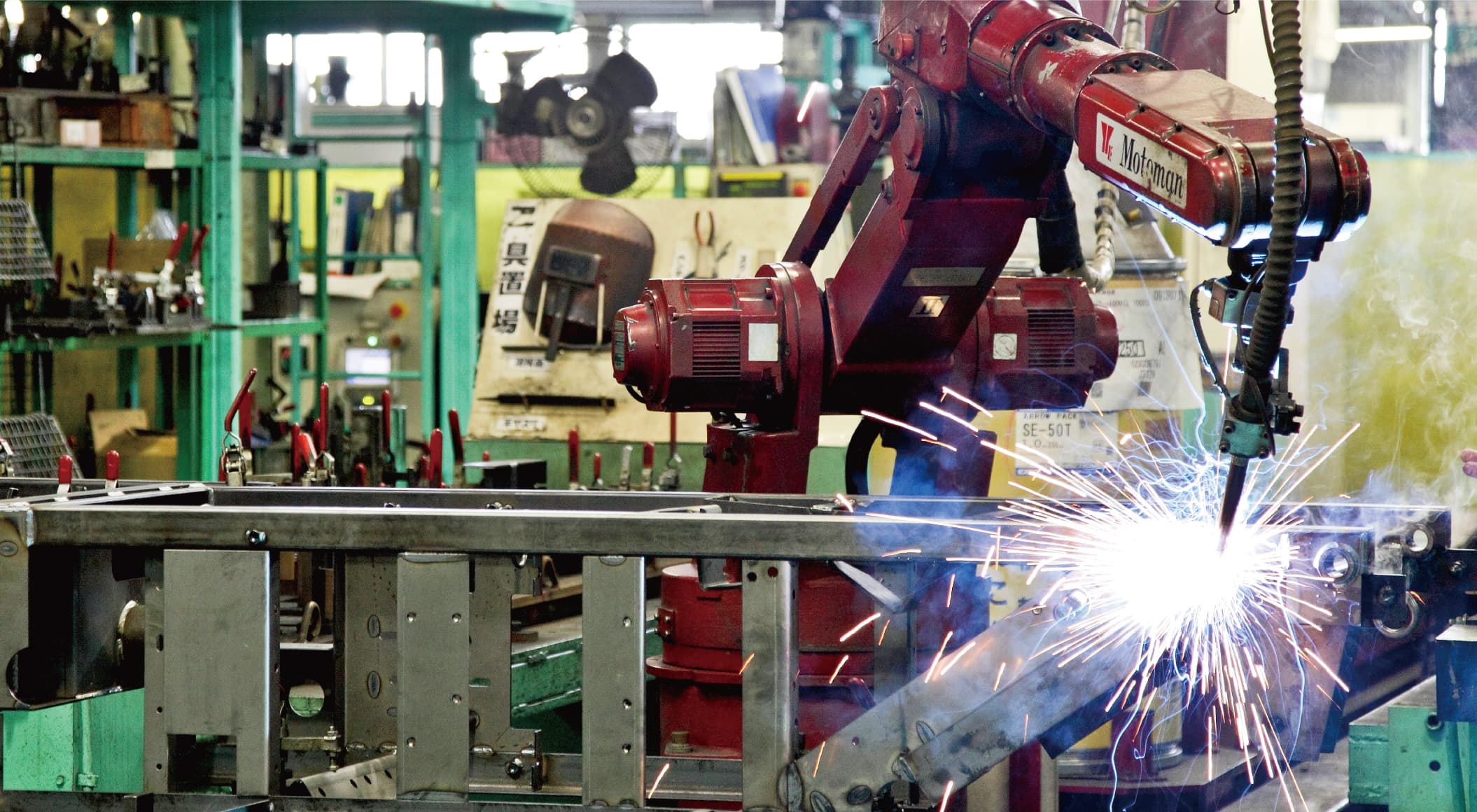 We continuously try to improve the "quality of our management system" to provide high quality products so that we can increase customer satisfaction.
We always try to keep up with the latest trends to answer our customers' needs and expectations, while following legal requirements. By knowing clearly what customers want, we can produce populare products which meet our customers' demands.
We continuously try to adapt to what is required of us and to improve the effectiveness of our "quality of management system".
Atex is setting goals to achieve high qualities, and each division in making efforts to reach our goals.
Atex makes our policy of quality well known to employees, and all our employees understand this policy.We take responsibility for our behavior so that "our quality control" can be sastained and we can improve our skills.

ISO 9001 Quality Authentication.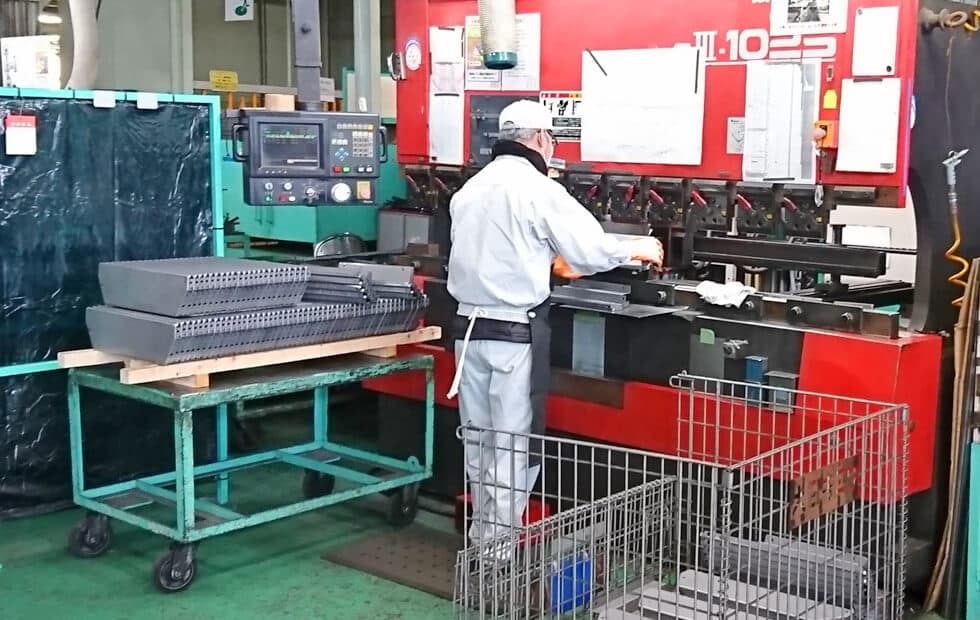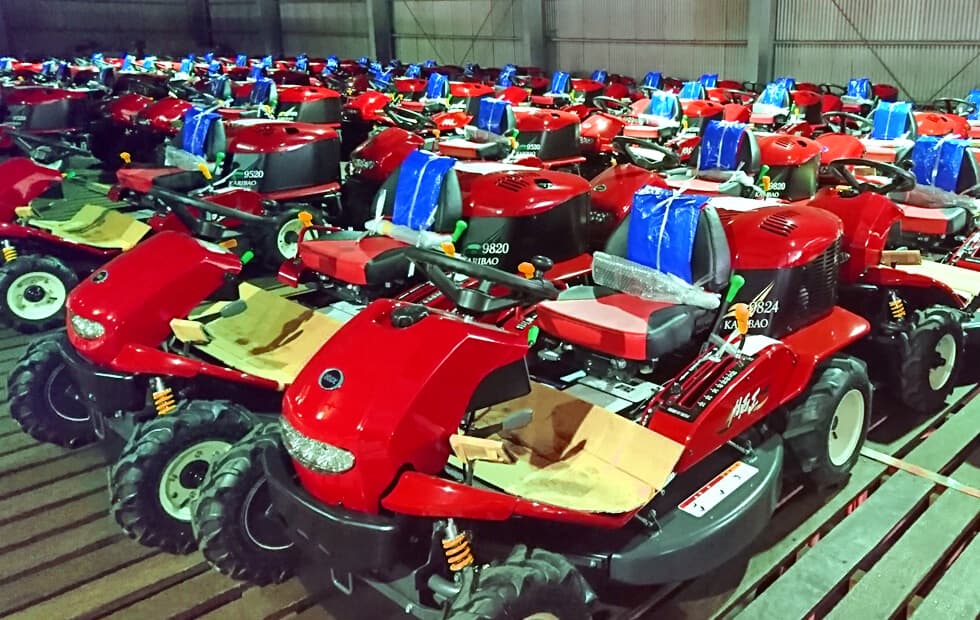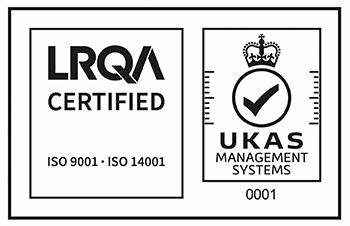 ISO 9001 Quality Authentication.
Environmental
Policy
We protect the environment and contribute to our community.
We are developing eco-friendly products and promoting "Green procurement". We continuously make improvements towards "environmental management system". We try to protect the environment and strive to prevent pollution.
We are promoting continuous improvements in "environmental management systems" to reduce harmful effect on the environment in all our bussiness activities.
We are working continuously to improve the environment and to prevent pollution in the following ways:

(1) By developing eco-friendly products which suit the environment (Eco-design).
(2) By purchasing environmentally friendly materials, machine parts and products (Green Procurement).
(3) By establishing systems to manage hazardous substances and to reduce environmental pollution.
(4) By reducing energy waste.

We comply with legal requirements retalting to environmental issues.
We openly state our environmental policy, set goals, then we achieve them. We revies our goals as well as our environmental policy once a year.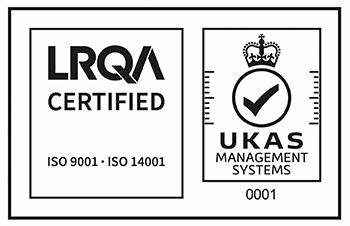 ISO 14001
Environmental management system
Authentication
We have been doing our best to manufacture under the motto of "sincerity, trust and creativity", since our founding in 1934. After World War II, we entered the agricultural machinery manufacturing industry to contribute to increasing food supply and we have been developing a wide range of products ever since. In 1989, we made a successful entry into a new field of production with the electric wheel chair "Mypia", by combining new technology and the know-how we had already developed. Now we have been growing up to be ranked the 2nd among the industry. In addition, we launched the industry's first hybrid remote controlled brush cutter "Kamigari" in 2019.
We will enthusiastically try and do our best as a developing company to continue to expand our business and contribute to the realization of a sustainable society by providing products which will impress.
| | |
| --- | --- |
| Company name | Atex Co., Ltd. |
| Address | 1-2-5, Kinuyama, Matsuyama-city, Ehime pref., 791-8524, Japan |
| Phone | 81 89 924 7162 |
| Fax | 81 89 925 0771 |
| Founding | 1934.3 |
| Capital | ¥60,800,000 (US $550,000) |
| Employees | 210 |
| Main items | Lawn Mowers, Transporters , Carriers, Electric Wheel Chairs, etc |
1934
Eiichi Murata established Kinuyama Foundry
1941
Established Shikoku Manufacturing Corporation
1946
Reestablished as an agricultural machinery manufacturer
1961
Re-organised as Shikoku Manufacturing Co., Ltd.
1962
Built a new factory at the present location
1967
Started to develop and produce the Combine Cutter
1973
Built a second factory
1974
Started to develop and produce the Crawler Transporter
1975
Established the Murata Scholarship Foundation
1982
Started to produce the Automatic Metering Sorter
1985
Built a third factory
1988
Started to produce the Electric Scooter "Mypia"
1990
Built the Minamiyoshida factory
1992
Opened the Tohoku Sales Office
1994
Changed the company's name to ATEX CO., LTD.
1995
Started to develop and produce the Spreader "Makitaro"
1997
Started to develop and produce the Lawn Mower "Tasukaru"
1998
Opened the Kyushu Sales Office / Certified in ISO 9001
2001
Certified in ISO 14001
2003
Opened the Service Parts Center
2005
Started to develop and produce the Ride-on Brush Cutter "Kariba-O"
2007
Established the Shikoku Machinery Co., Ltd. in China
Opened the Chubu Sales Office
2009
Certified in JIS(Japanese Industrial Standard) for Electric Scooter
2012
Established the Logistics Center
2014
The 80th Anniversary since our company founding
2016
Completely re-modeled the Electric scooter "Mypia"
2018
Completely re-modeled the Ride-on Brush Cutter "Kariba-O"
2019
Started to develop and produce the Hybrid Remote Controlled Brush Cutter "Kamigari"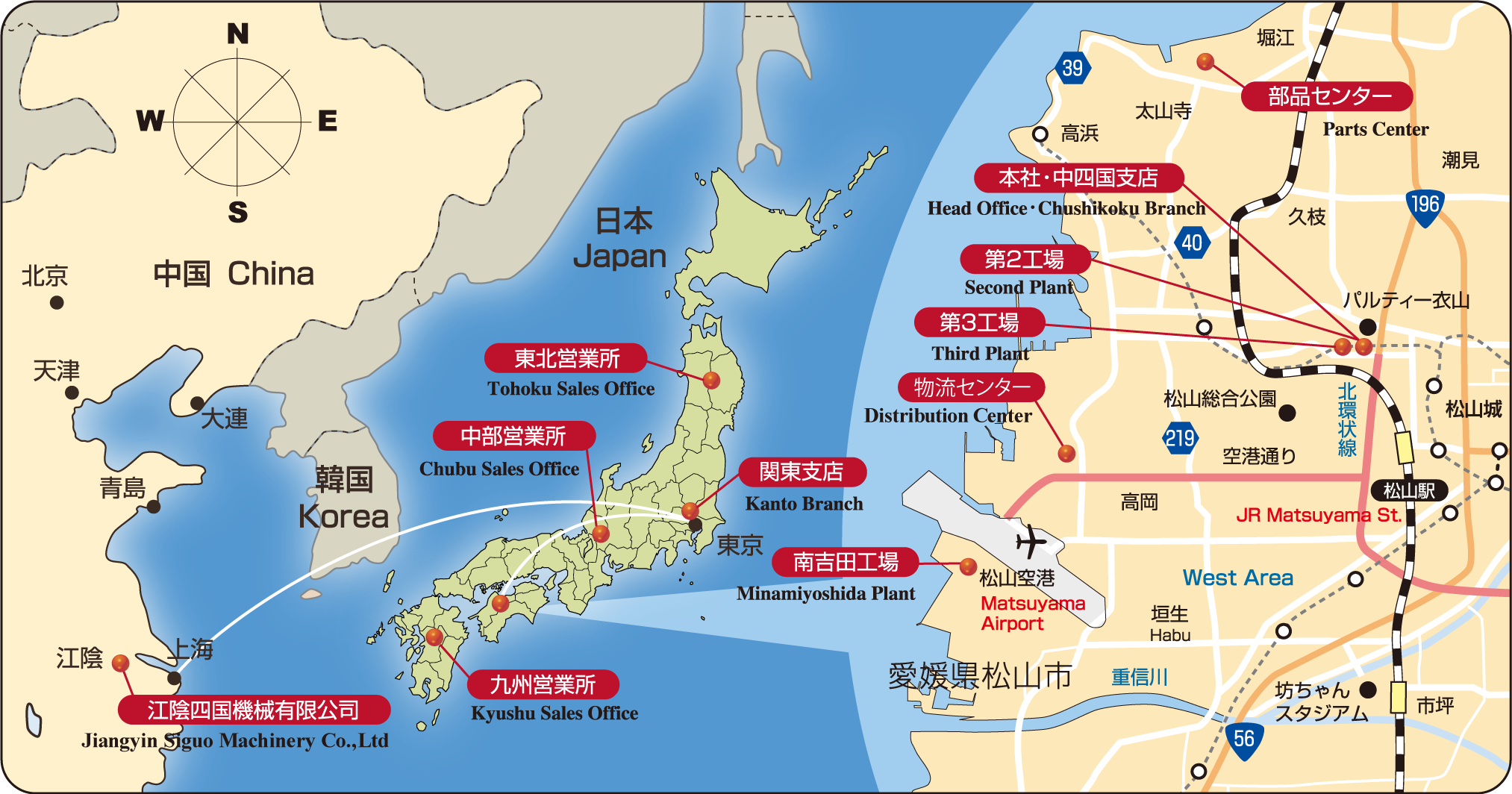 【Head Office / Chu-Shikoku branch】
Address : 1-2-5, Kinuyama, Matsuyama-shi, Ehime, Japan
Postal Code : 791-8524
Phone : +81 89 924 7161 (Head Office) / Fax : +81 89 925 0771
Access : by car, 20 minutes from Matsuyama airport
---